September Hikes
Fall is starting early this year and the leaves are already changing!
As autumn leaves begin their transformation, there's no better time to explore the Adirondack Mountains than during the vibrant fall season. The crisp, cool air makes for perfect hiking conditions, allowing you to fully immerse yourself in the natural grandeur of these ancient peaks. From the awe-inspiring views at Cascade Mountain to the serene beauty of St. Regis Mountain, each summit becomes a breathtaking canvas painted with autumn's brushstrokes.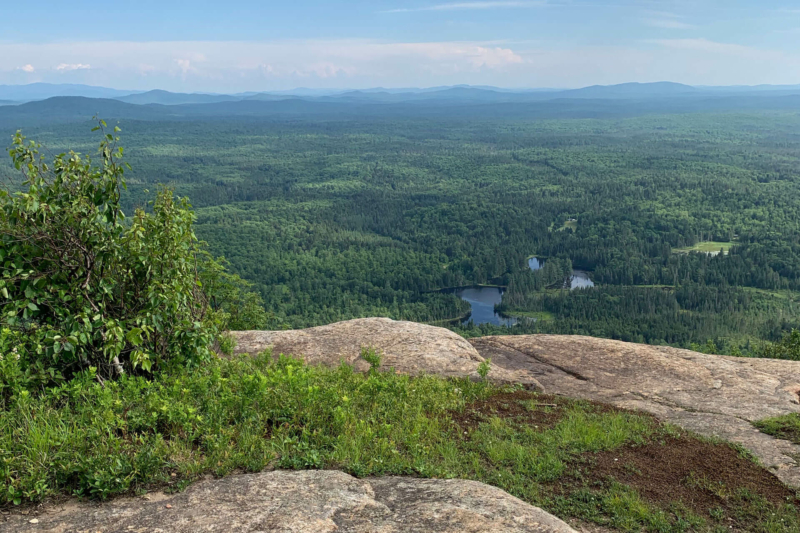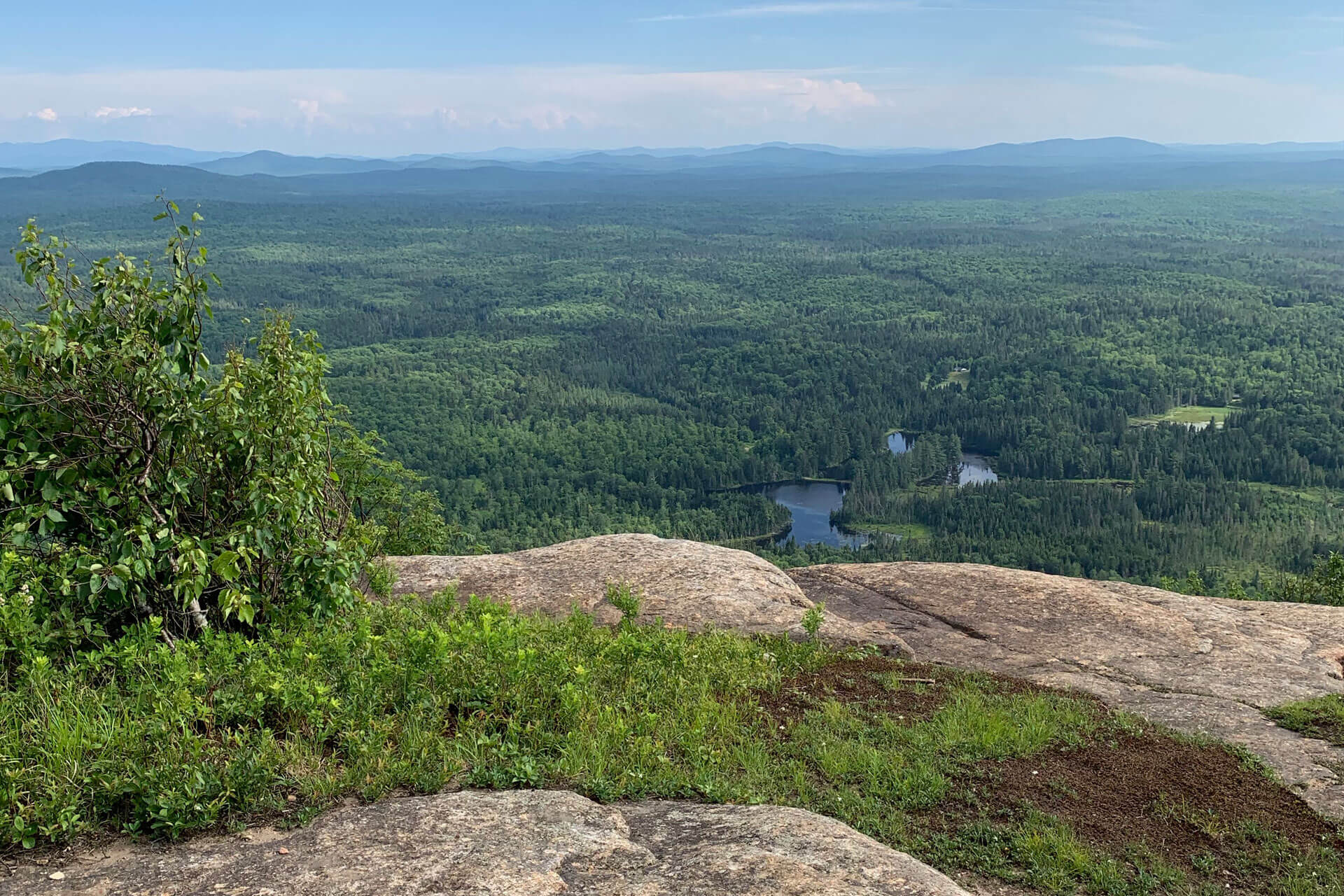 Azure Mountain
Azure Mountain is a hidden gem located in Franklin County, New York, offering a hiking experience that is both accessible and rewarding. With a summit elevation of just 2,518 feet, this relatively small mountain packs a punch in terms of scenic beauty. The trail is approximately 1 mile each way, making it an ideal choice for families or those looking for a shorter hike. As you make your way up the well-maintained trail, you'll traverse a mix of hardwood forests and rocky outcroppings, ultimately leading to a fire tower at the summit. Climbing the fire tower opens up panoramic views that are disproportionately grand considering the modest effort required to reach them. On a clear day, you can see the Adirondack High Peaks to the east and the St. Lawrence Valley to the west. Azure Mountain offers a fulfilling hiking experience that serves as a testament to the natural beauty of upstate New York.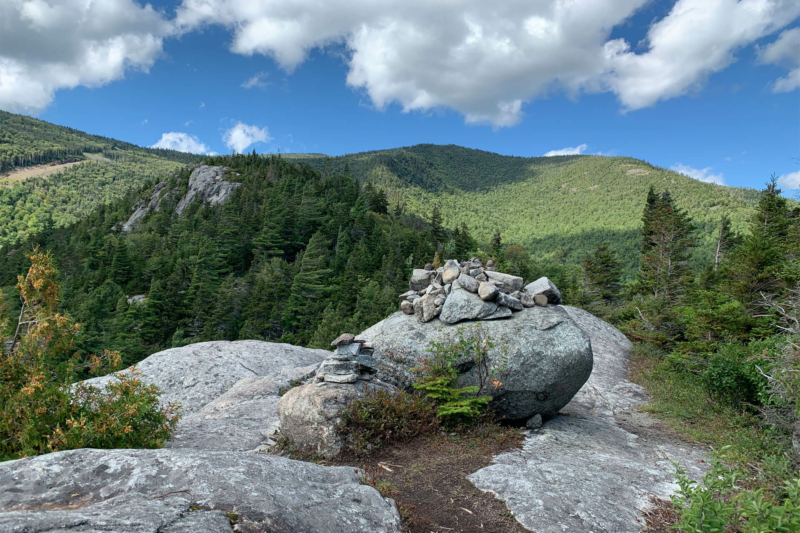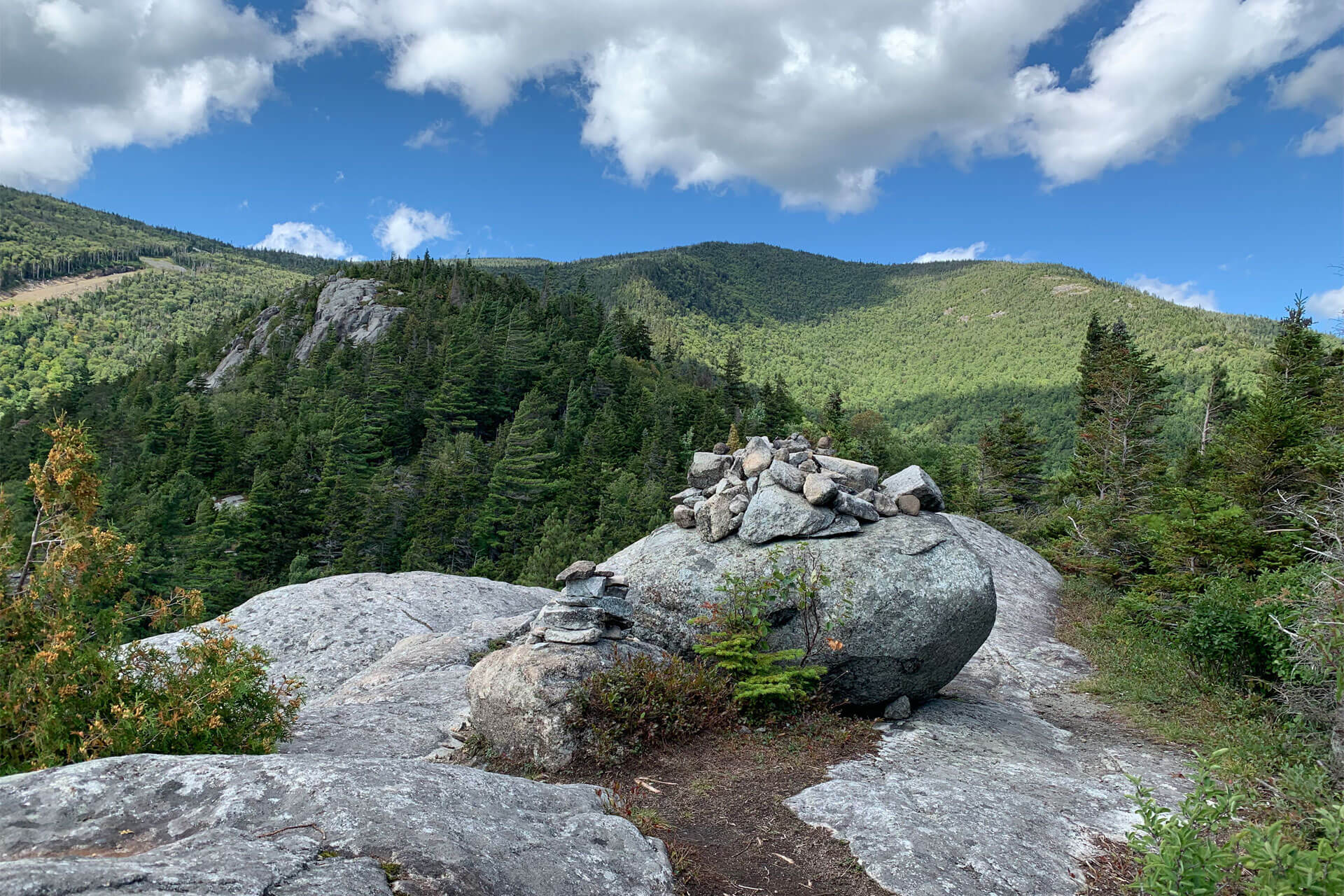 Bear Den
Bear Den Mountain in Wilmington, New York, provides a hiking experience that encapsulates the rugged beauty of the Adirondack Mountains. Part of the Whiteface Mountain range, Bear Den Mountain stands at an elevation of 2,651 feet and offers various trails that are rich in both flora and fauna. Though not as high or as busy as its more famous neighbor, Whiteface Mountain, Bear Den provides an equally captivating wilderness experience with fewer crowds. The trail is moderate to challenging, featuring switchbacks, steeper sections, and a few rock scrambles. As you hike through dense forests of conifer and hardwood trees, you might spot native wildlife such as deer or birds of prey. Reaching the summit rewards you with spectacular views of the surrounding peaks, valleys, and, on a clear day, Lake Placid in the distance. The hike is both a physical challenge and a sensory delight, making Bear Den Mountain a must-visit for any outdoor enthusiast exploring the Wilmington area.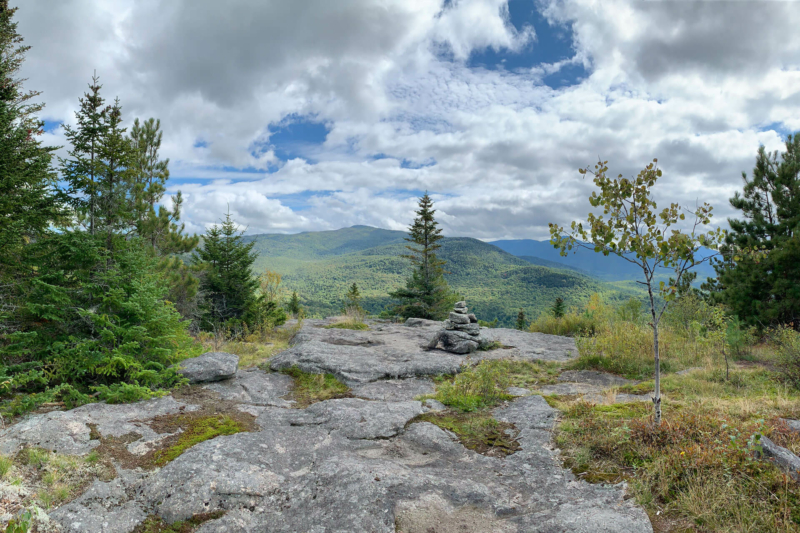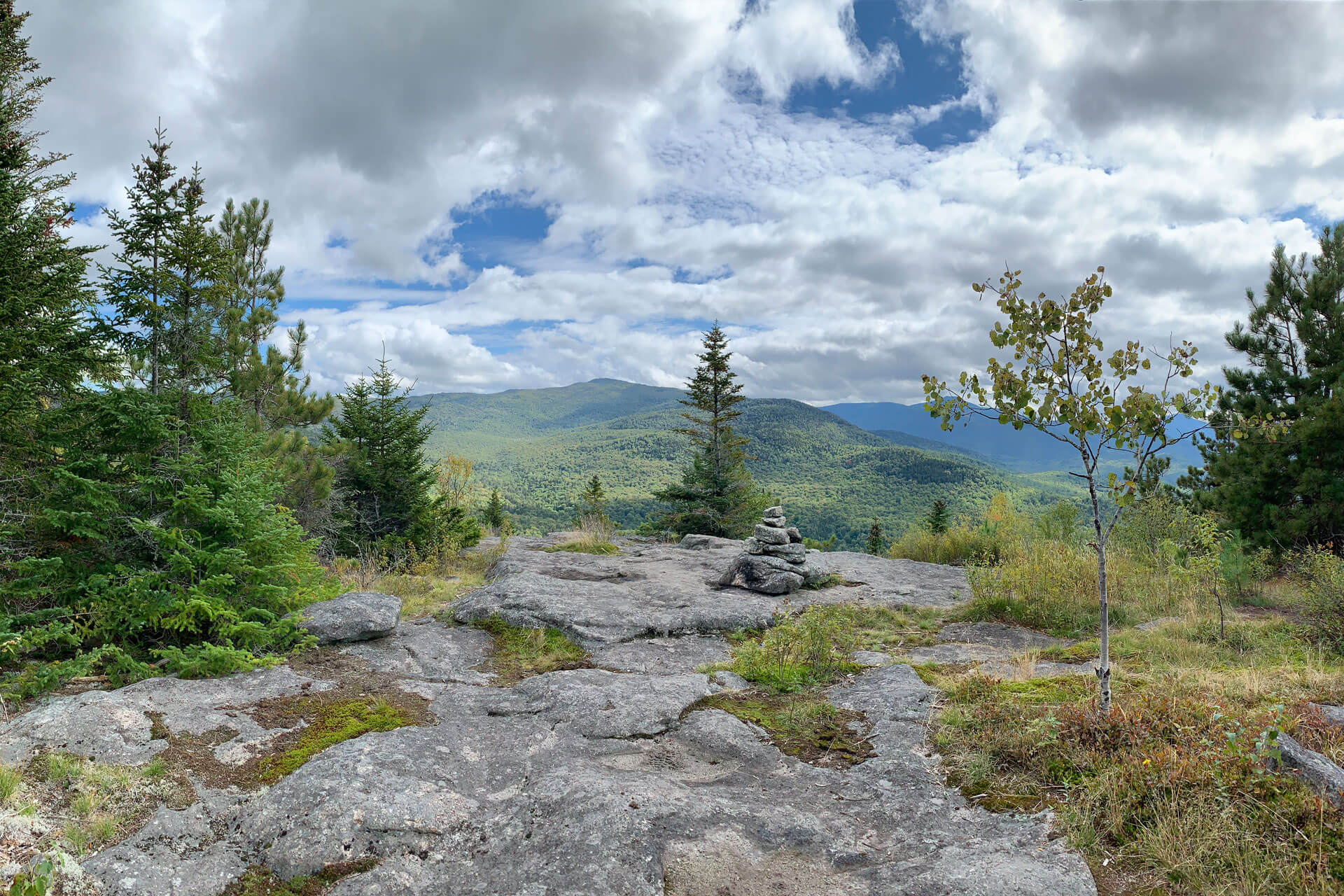 Big Crow and Little Crow
Hiking Big Crow and Little Crow Mountains near Keene, New York, is an exceptional way to immerse yourself in the grandeur of the Adirondacks. These two modest peaks, part of the Crow Mountain Range, offer relatively short but fulfilling trails that are ideal for day hikes. Starting at the Crow Clearing trailhead, the ascent to Big Crow's summit is a steep but rewarding climb, with the trail stretching about 1.4 miles round-trip. Once at the summit of Big Crow, which stands at an elevation of 2,815 feet, you are treated to expansive views of the High Peaks region, including iconic summits like Giant, Gothics, and Mount Marcy. A less-traveled path takes you to Little Crow, standing at approximately 2,535 feet, where the vista opens up to include Hurricane Mountain and the Champlain Valley. While neither summit requires technical climbing, the trails offer enough variation in terrain—ranging from forested paths to exposed rock—to keep hikers engaged. Big Crow and Little Crow Mountains provide a compact but exhilarating hiking experience, capturing the essence of Adirondack beauty within an easily manageable distance.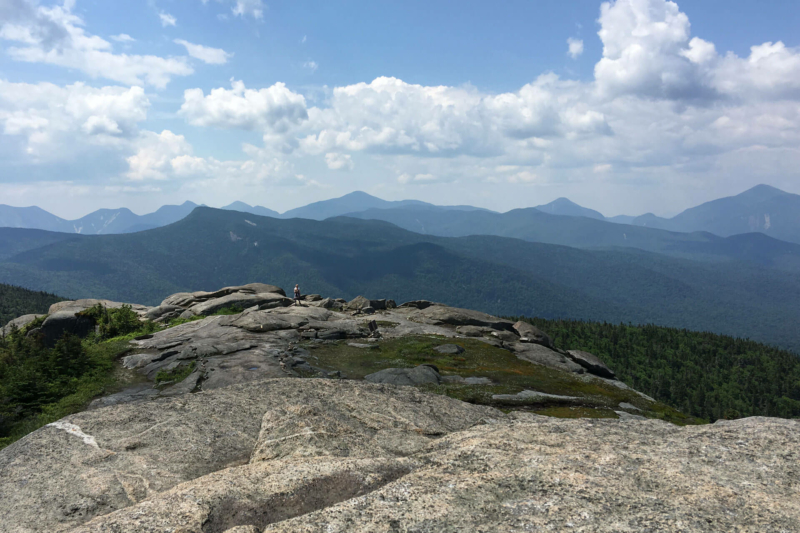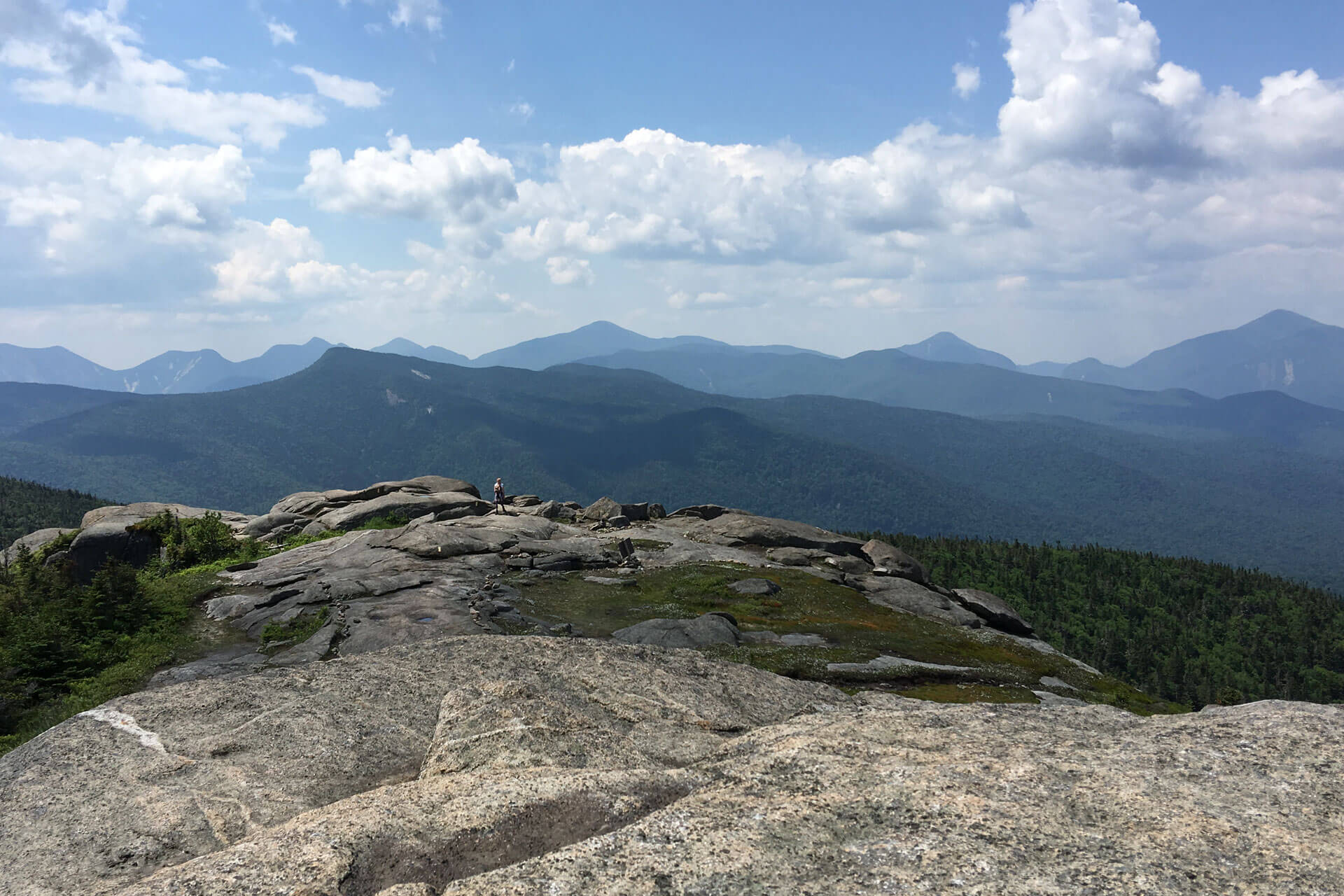 Cascade Mountain
Cascade Mountain, located near Lake Placid in New York, is one of the 46 Adirondack High Peaks and a popular choice among hikers for good reason. With a summit elevation of 4,098 feet, Cascade offers a moderately challenging hike that rewards you with some of the most stunning views in the Adirondacks. The trail is approximately 4.8 miles round-trip and ascends through a delightful mix of forested terrain and exposed rock. One of the mountain's most endearing qualities is its accessibility; it's an excellent choice for both seasoned hikers and those new to high-peak hiking. As you ascend, you'll encounter a series of switchbacks and open rock faces, culminating in a 360-degree panorama at the summit that includes vistas of nearby Porter Mountain, the Great Range, and even Lake Champlain in the distance. Particularly in the fall, the foliage adds an extra layer of magnificence to the landscape. Given its accessibility and the beauty of the views it offers, Cascade Mountain is often busy, especially on weekends, but it remains a must-do hike for anyone visiting the Lake Placid area.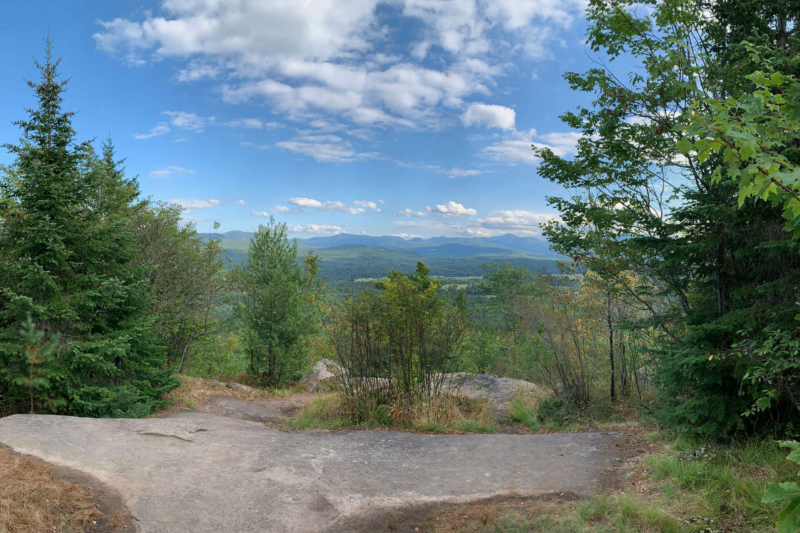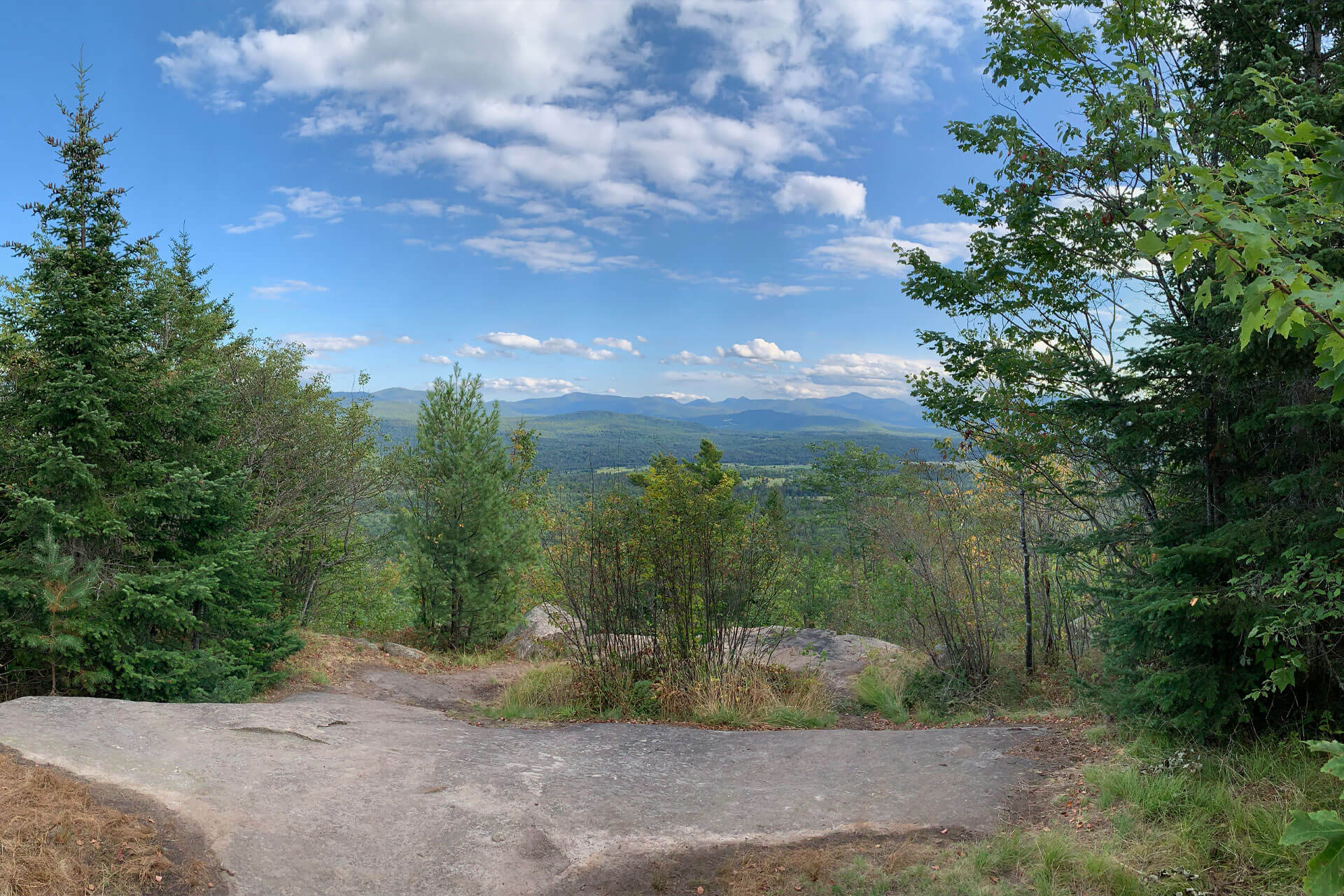 Cobble Hill
Cobble Hill is a charming little mountain located right in the heart of Lake Placid, New York, offering a quick escape into nature without venturing outside the village. Standing at a modest elevation of 2,343 feet, Cobble Hill is an ideal hike for families, beginners, or anyone looking for a shorter outing. The trail is about 2.2 miles round-trip and presents two route options: an easier, longer loop or a steeper, shorter ascent. Either way, you'll traverse through a mix of woodland and rocky terrain, and may even spot local wildlife like deer or birds along the way. Despite its smaller stature compared to the nearby High Peaks, Cobble Hill's summit offers surprisingly expansive views of Lake Placid Village, Mirror Lake, and the surrounding Adirondack Mountains. Whether you're in the area for a weekend getaway or a local seeking a lunchtime adventure, Cobble Hill provides a satisfying hike with a rewarding perspective on the scenic beauty that the Lake Placid region has to offer.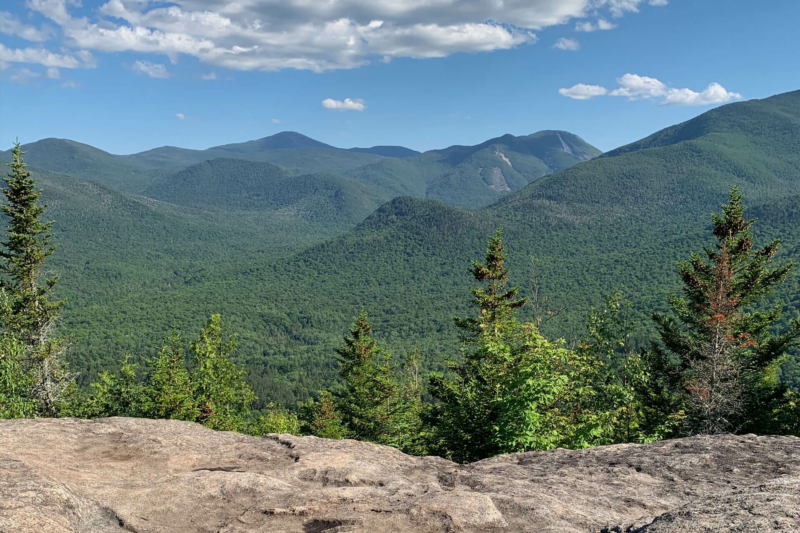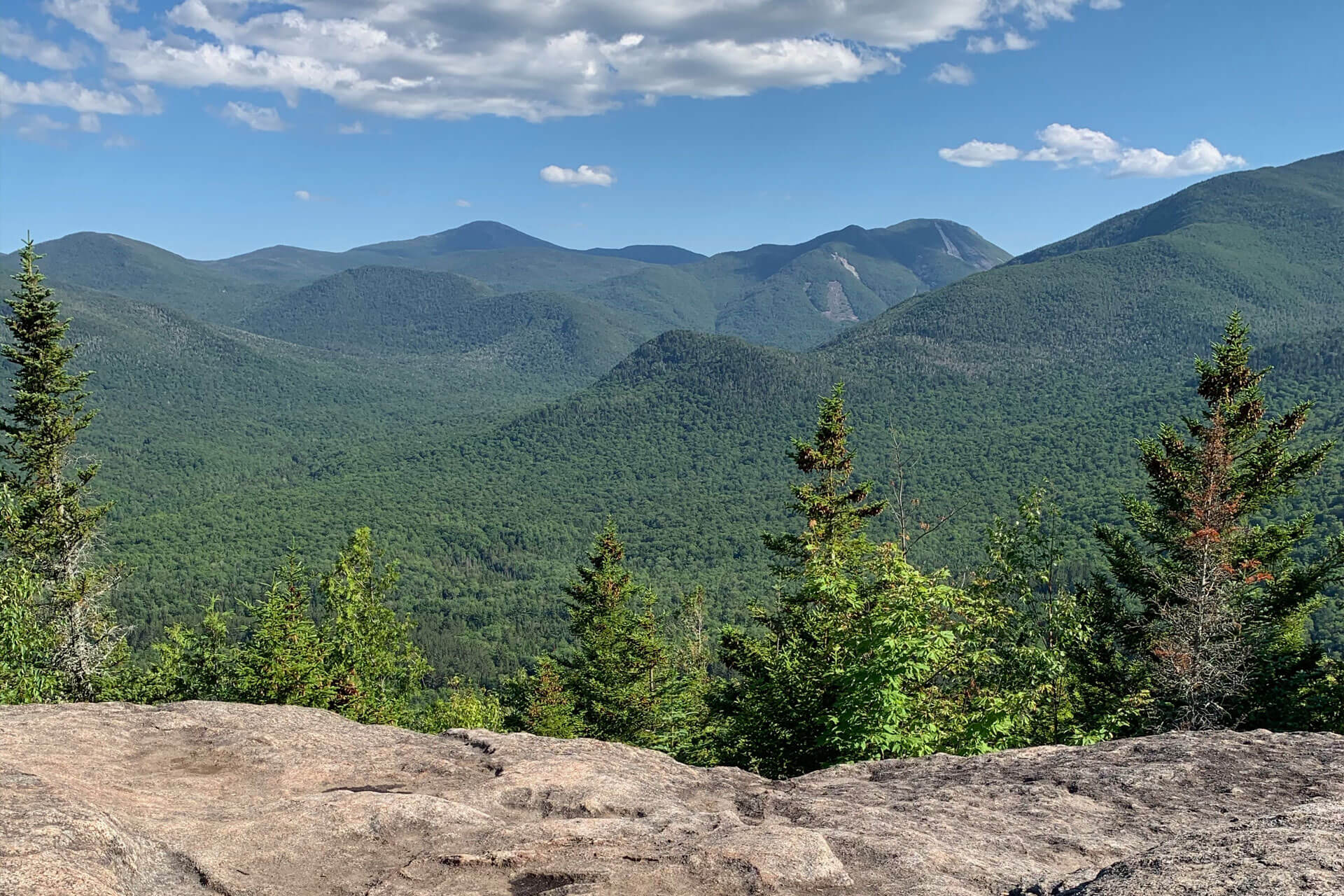 Mount Jo
Mount Jo is a classic hiking destination situated near Lake Placid, New York, within the Adirondack Loj area. With an elevation of 2,876 feet, it is far from the tallest peak in the Adirondacks, but what it lacks in height, it more than makes up for in panoramic splendor. The mountain offers two trails: the Short Trail and the Long Trail, both approximately 2 to 2.5 miles round-trip. The Short Trail is a steeper, more direct route to the summit, while the Long Trail offers a gentler incline but adds slightly more distance. The hike takes you through a picturesque forest filled with a variety of trees like hemlock and birch, leading up to rocky ledges and open spaces. Once you reach the summit, you're treated to sweeping views of the High Peaks region, including glimpses of nearby Heart Lake and Algonquin Peak, the second-highest mountain in New York State. Mount Jo is a perfect half-day hike, and its easily accessible trailhead makes it an ideal choice for families, beginners, and experienced hikers alike looking for a quick adventure with unforgettable vistas.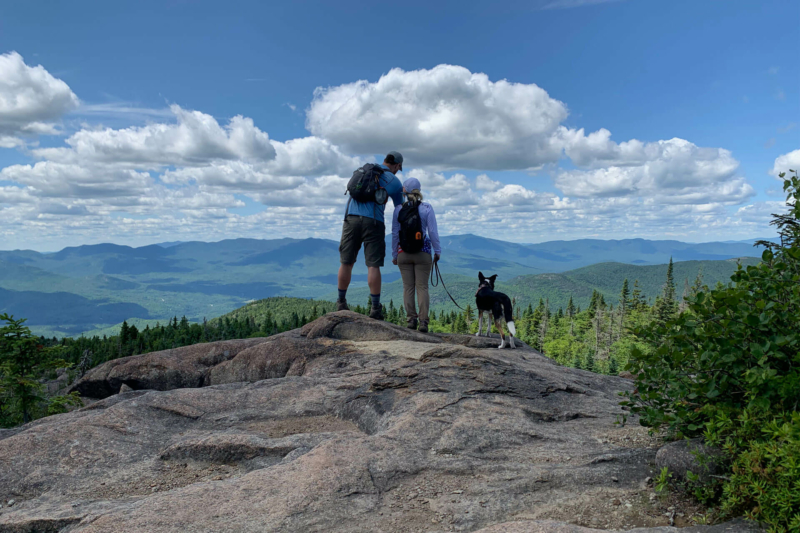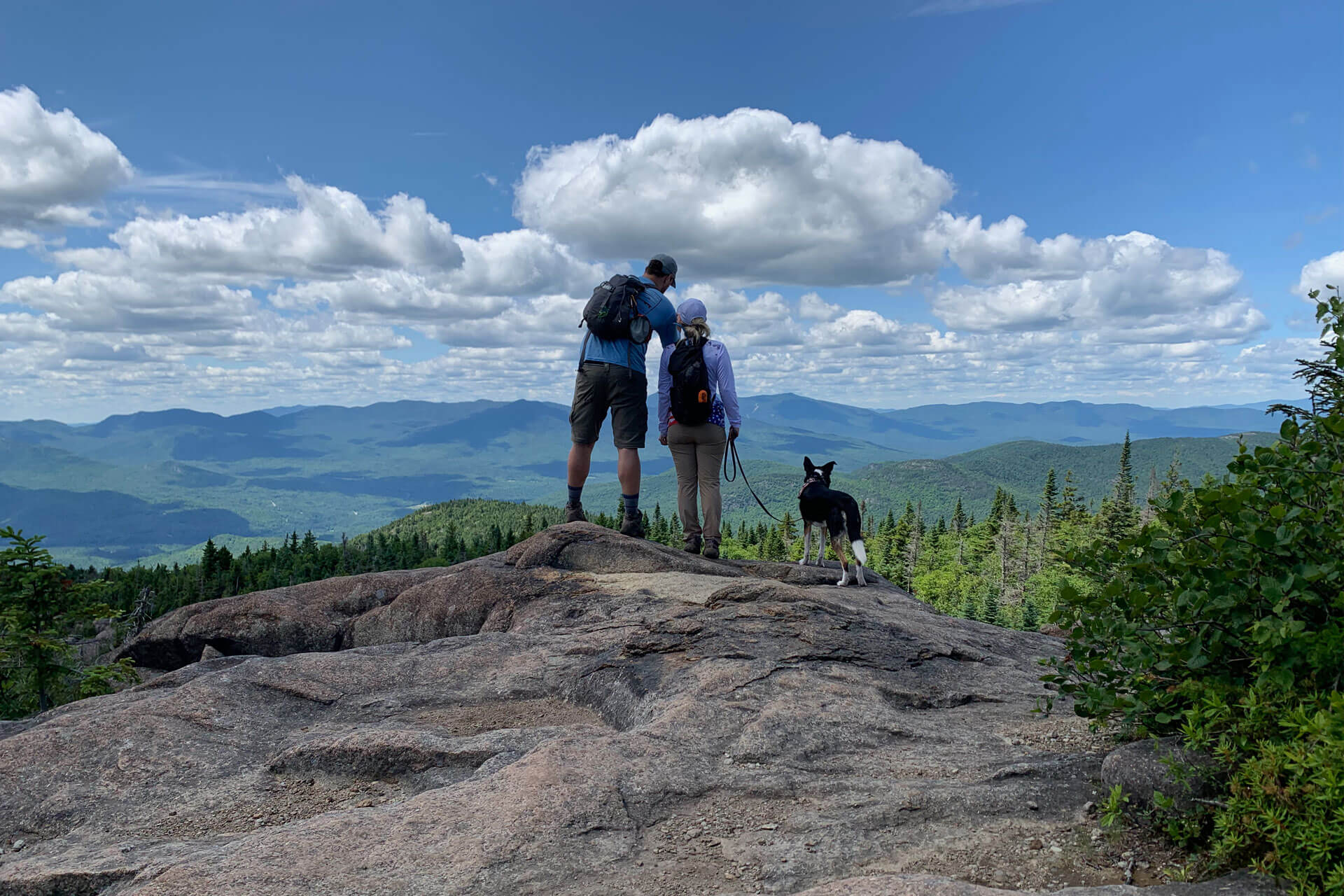 Hurricane Mountain
Hurricane Mountain, located near Keene in the Adirondacks of New York, is a spectacular hike that offers rich rewards without the requirement of a multi-day expedition. The mountain stands at an elevation of 3,694 feet and features a 5.2-mile round-trip trail that is considered moderate to challenging. The hike leads you through a lush forest of hardwoods and evergreens, eventually giving way to steeper ascents and rocky terrain as you near the summit. The path is well-marked and offers a few switchbacks that ease the climb, making it manageable even for hikers with moderate experience. Once you reach the summit, you're greeted by a historic fire tower and breathtaking 360-degree views that extend across the Adirondack High Peaks, the Champlain Valley, and even as far as Vermont's Green Mountains. The vista is particularly stunning during the fall when the foliage turns into a vivid tapestry of oranges, reds, and yellows. Hurricane Mountain is an exceptional choice for those seeking a day hike that combines physical challenge with some of the most awe-inspiring views in the Adirondacks.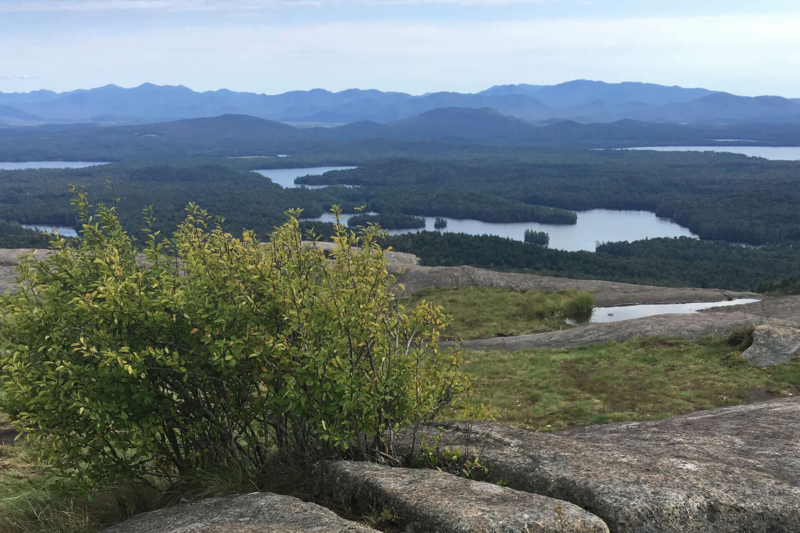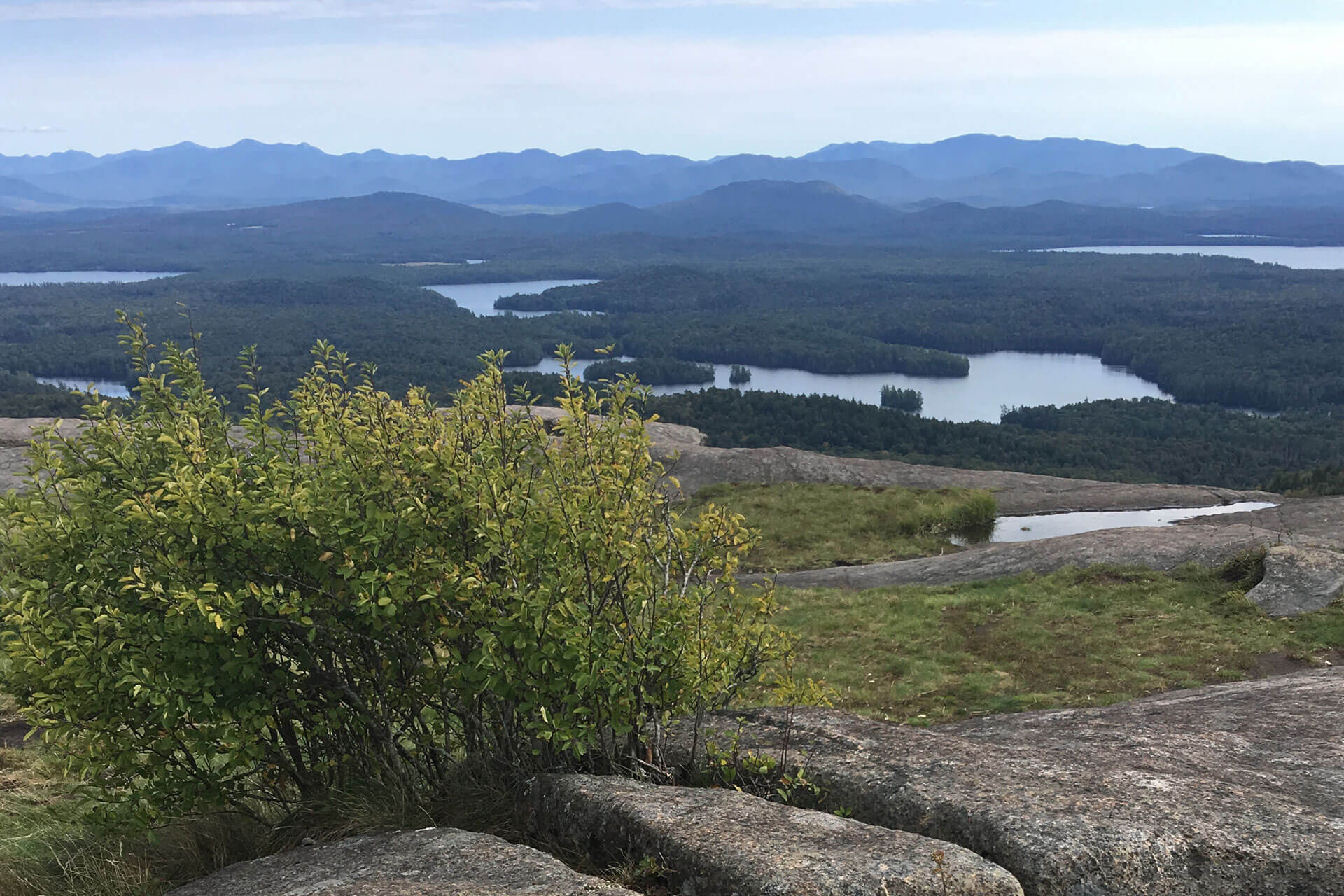 St. Regis Mountain
St. Regis Mountain, situated near Paul Smiths in New York's Adirondack region, is a fantastic destination for hikers seeking both solitude and panoramic views. With an elevation of 2,874 feet, St. Regis offers a moderately challenging 6.6-mile round-trip hike that takes you through dense forests of spruce, pine, and hardwoods. The well-marked trail gradually ascends, featuring some steeper sections and rocky outcroppings that add a touch of adventure to the journey. One of the distinctive features of St. Regis is its fire tower, which, upon reaching the summit, provides an extraordinary 360-degree view encompassing the surrounding lakes, the Saranac Lakes Chain, and a vast stretch of the Adirondack wilderness. On a clear day, you can even catch sight of Whiteface Mountain and the High Peaks in the distance. Whether you're an experienced hiker or a family looking for a memorable day out, St. Regis Mountain offers a fulfilling experience that captures the essence of the Adirondacks' natural beauty.