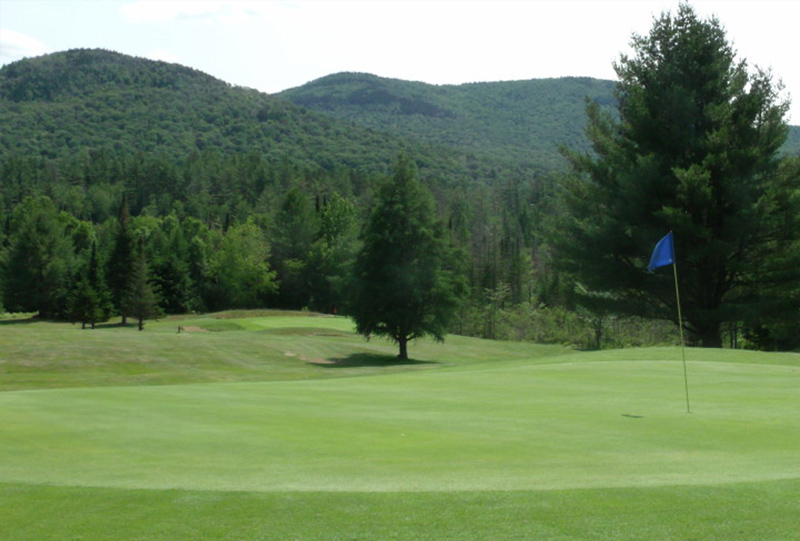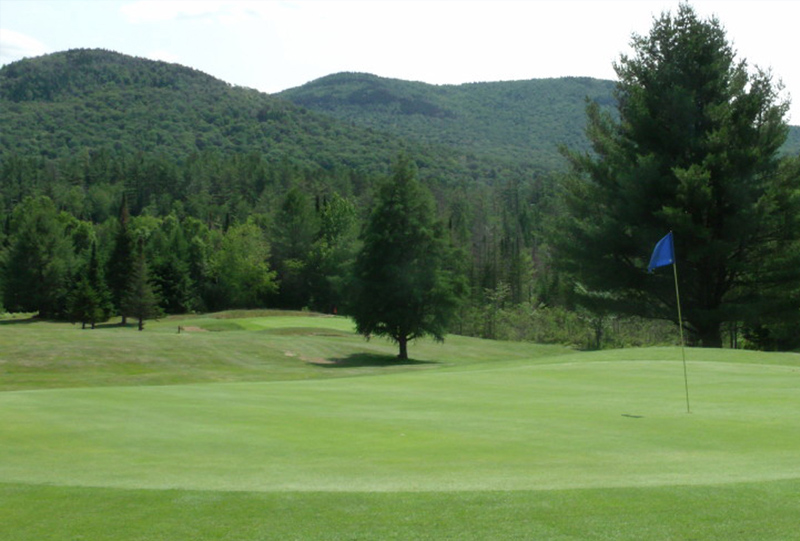 Nestled halfway between Saranac Lake and Lake Placid in Ray Brook, the Saranac Lake Golf Club is a challenging, fair and fun test for any level golfer. The 2,995 yard, par 36 layout has a course rating of 67 when factored on two 9-hole circuits from the white tees. But don't be deceived by its relatively short track, as there are rolling fairways, gullies, hills, and elevated greens to negotiate as well as the signature creek that crosses 5 holes and protects 2 greens.
The Saranac Lake Golf Club started as a nine-hole golf course in 1919 on Meadowbrook Farm, which George V.W. Duryee had developed as a model dairy during TB days; the land was originally the Daniel Ames Farm of an early North Elba settler. William H. Scopes, George L. Starks, W. C. Leonard, Andrew W. Callanan, William Morris, Eddy Whitby, Walter H. Cluett, Andrew W. Callanan, Charles F. Roberson and Edwin R. Stonaker were founding members. Known for a short time as the Meadow Brook Course, it was designed by Alex H. Findlay, aided by Scott North, the course's first golf professional. In 1938 the Works Progress Administration began work on a second nine holes, but stopped after completing six of them due to the imminence of World War II. That area is now the site of the club's driving range and practice facility.
The Club is owned by its members and operated by a board of directors, which meets several times each year.
Saranac Lake Golf Club
P.O. Box 581
Saranac Lake, NY 12983
(518) 891-2675
saranaclakegolf.com
Learn more http://www.saranaclakegolf.com/course-info