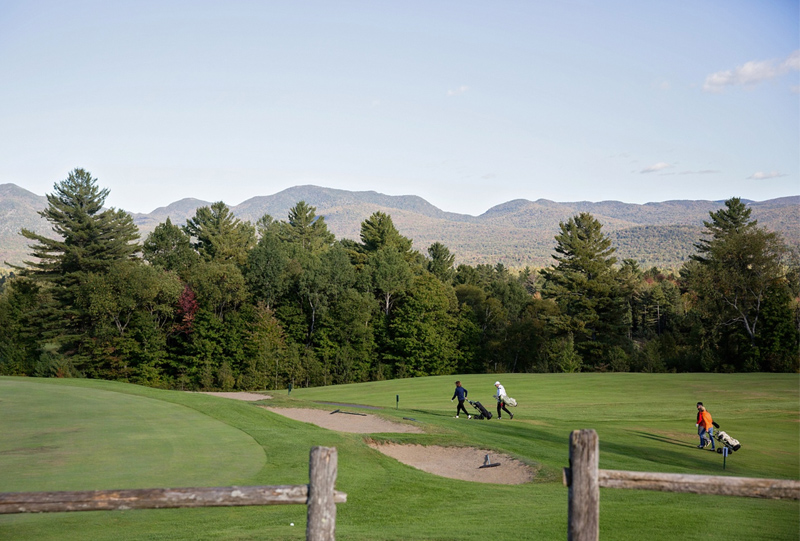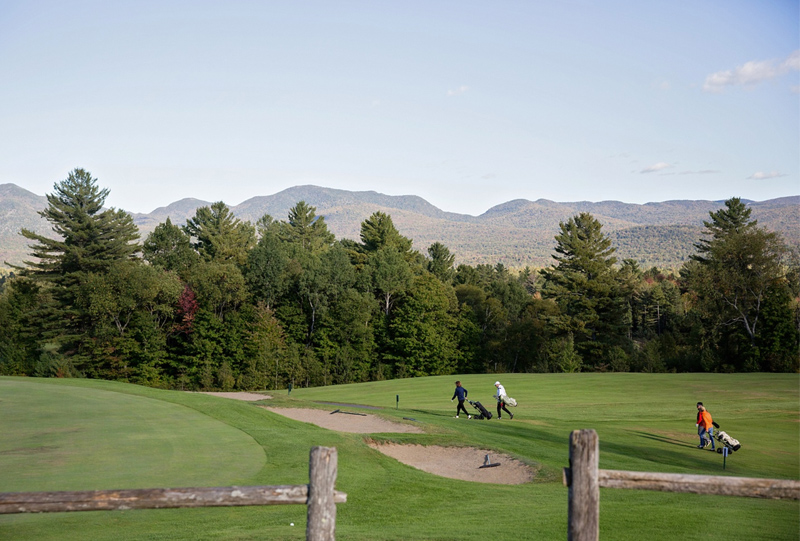 The Crowne Plaza Resort & Golf Club owns and operates the Historic Lake Placid Club. The Lake Placid Club offers 45 holes of spectacular golf in the heart of the Adirondacks. Our award-winning courses offer a unique variety of golf for players of all abilities in a truly breathtaking setting.
The Lake Placid Club Links Course was designed in 1909 by the renowned Scottish architect Seymour Dunn. Dunn remained true to his origins, and the Links course represents Scottish Links style golf at its best with bunker-laden fairways, native fescue, and large undulating greens.
The Lake Placid Club Mountain Course was laid out in 1910 by Alexander H. Findlay who immigrated to the U.S. from Scotland in the early 1880's and became one of the pioneers of golf in America. In 1931 the course was remodeled by Alister MacKenzie, designer of AUGUSTA NATIONAL – home of "The Masters". With smaller greens and more tree-lined fairways, this course begs for the straight shot. The engaging design takes full advantage of the scenic vistas and will appeal to players of all levels. It is quite simply the essence of "mountain golf".
Our Pristine Nine measuring 1,519 yards winds up the trio of courses, offering a little slice of golf heaven with seven par 3's and two par 4's. It is as wonderful for the beginner as for the accomplished player who wishes to hone his short iron game.
The Club has been proud to host many dignitaries in its hundred-year history. President Clinton enjoyed a round of golf on our Links Course during a weekend retreat. The Club is located a half mile from the hotel.
"Golf's focal point in Lake Placid centres around the 45-hole Lake Placid Resort featuring some of the most picturesque golf holes anywhere in the northeastern United States." —SCORE MAGAZINE
Crowne Plaza Resort & Golf Club
101 Olympic Drive
Lake Placid, NY 12946
Phone: (518) 523-2556
Fax: (518) 523-9410
Toll Free: (877) 570-5891
Email: golf@lakeplacidcp.com