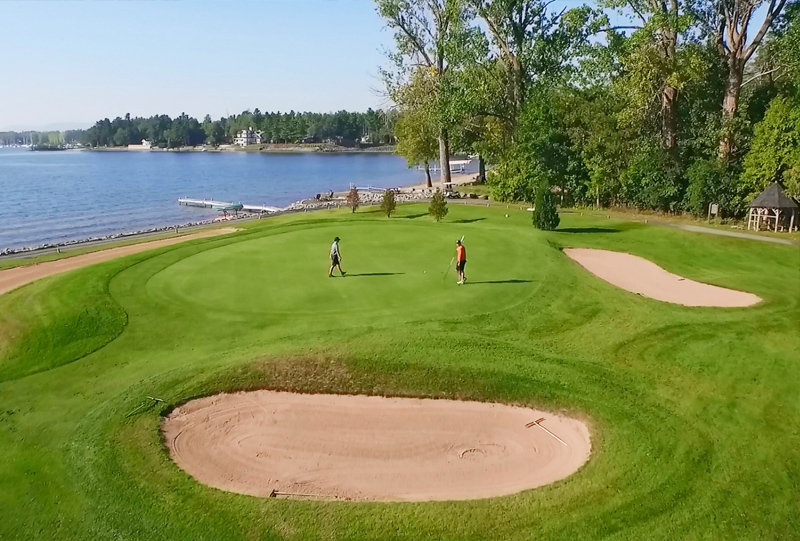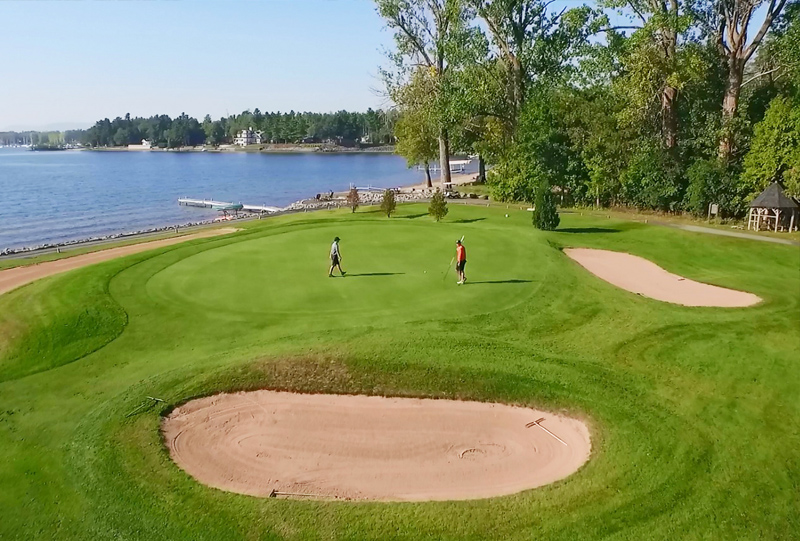 America's Third Oldest Golf Course
From the moment you turn into Bluff Point, you'll know you're in for a memorable golf experience. The course is beautifully maintained with many holes lined by one hundred year old majestic cottonwood trees, and nestled on picturesque Lake Champlain. In the backdrop, you'll see the Green Mountains of Vermont and the inspiring Adirondack Mountains of New York. The views are unsurpassed and the golf is even better.
Carts are included but this championship course is easily walkable. The course was designed by Albert W. Tillinghast, renowned for his courses throughout the world, such as Winged Foot, Baltusrol Golf Club, Bethpage Black, amongst many others.
Simply unwind and relax here. The service is attentive and you won't feel rushed while you play. Bluff Point offers a fully stocked pro shop overlooking the first hole and Lake Champlain. After your round you can relax and have a drink at our Lake View Patio.
Bluff Point Golf Resort, Plattsburgh
75 Bluff Point Drive
Plattsburgh, NY 12901
Phone: (518) 563-3420
bluffpoint.com